Bus Tours that leave from New Jersey and go to places that you would never have guessed.
Here at FunNewJersey.com, we were digging around for some really different types of unique sightseeing tours of the Garden State.
We truly want to build great content with exciting things to do in New Jersey, so we can become an authority in our field of travel and tourism. But this particular research proved difficult. In our research, we, of course, found dozens (and we mean dozens!) of bus tours in and around New York City. But not many in New Jersey. Then it dawned on us–New Jersey is not the type of condensed state where you can take a tour bus around and that's because the cities are stretched out and far from each other.
Bus Itineraries that you never knew came through New Jersey
So we got creative, reached out, and created relationships with some of the bigger bus tour companies and found some tours that are normally very hard to find.
Not only do these tours that pick up passengers from NJ and the tri-state area have fun-packed amazing itineraries, but they are also super affordable and include hotel rooms in their prices. Whether you're looking to get away for a few days on your own, with a special someone, or with the whole family, you definitely do not want to miss these tours!
7 Amazing two, three and four-day bus escapes!
We found a wide variety of different bus tours out of the state of NJ with varying itineraries, prices, and duration. However, we decided to go through and hand-pick some of our favorites. These are some of the most unique and fun bus tours from NJ out there.
4-Day Canada, Montreal, Ottawa, Toronto, Niagara Falls Tour from NJ
Pick up in Edison, NJ (between May 25th and Sept 3rd), Parsippany, NJ, and NY locations
This tour bus leaves from two different points in New Jersey, as well as three different stops in New York for your convenience. The most exciting part about this bus's itinerary is that it actually goes out of state and visits four of the coolest cities in Eastern Canada, all in just 4 days.
Some highlights of this route include the "Illumination of the Falls" on the Canadian side of Niagara Falls, a boat tour of Thousand Islands, ON, the Biodome in Montreal, and the CN Tower in Toronto.
It is amazing that in just four days you will see more of Eastern Canada than many people won't even see in their lifetimes. Get your passport ready now! You definitely do not want to miss this tour.
2. 2-Day Tour to Lake George, Ausable Chasm, and Lake Placid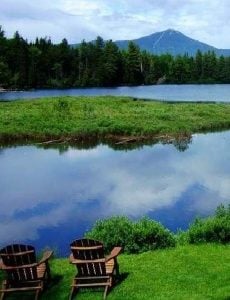 Pick up in Edison, NJ (between May 25th and Sept 3rd) and NY locations
This bus tour lasts for two days and one night but packs so much sightseeing into it's itinerary. This is the perfect tour for families, as it includes a lot of outdoor and nature stops, as well as an optional trip to Six Flags Great Escape. The bus leaves every Saturday, making it a great opportunity for a weekend getaway.
This tour is the perfect way to explore the highlights of Upstate New York. Lake George and Lake George Village has so much for families to do, both on and off the lake. Here, you'll find really cool little shops, restaurants, and bars.
The second half of the tour is amazing for those who love the outdoors and sightseeing. Ausable Chasm is a must-see, as it is known as the "Grand Canyon of the East", and the cruise on Lake Placid will provide you with breathtaking views.
3. 2-Day Hershey Park, Hershey Chocolate World, and Dorney Park Tour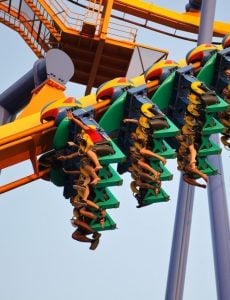 Pick up in Edison, NJ (between May 25th and Sept. 3rd) and NY locations
This is one of the best bus tours for families with kids, but definitely proves to be fun for ALL ages!
In just two days and one night, experience two of the best and most well-known amusement parks on the East Coast, as well as the famous Hershey Chocolate World. Here, you will have the opportunity to observe chocolate being made, and even make your own candy bar. Both amusement parks also have water parks for keeping cool on those warm summer days.
Could you imagine how much fun would be packed into two days?
Your family will not be disappointed by these two amazing, must-see amusement parks in Pennsylvania.
4. 4-Day Bus Tour from NJ to Tennessee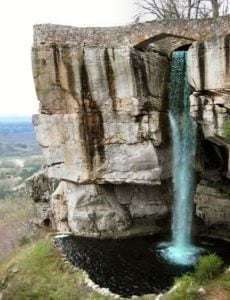 Pick up in Jersey City, NJ, East Brunswick, NJ, NY and PA locations
This 4-day bus tour to Tennessee is definitely one of the most unique ones of all out of what we found.
This is the ultimate sightseeing bus tour in the Virginia/Tennessee area. Some of the tour's Virginia highlights include Luray Caves and Shenandoah National Park. In Pigeon Forge, TN, you have the opportunity to see Dolly Parton's famous Dixie Stampede Western Show.
When visiting Chattanooga, TN, you will see Rock City, Ruby Falls, and Lookout Mountain Incline Railway–all amazing sights and landmarks in the state of Tennessee.
Also enjoy views of the Great Smoky Mountains on an in-depth tour of Great Smoky Mountains Park.
5. 4-Day East Coast Highlight Bus Tour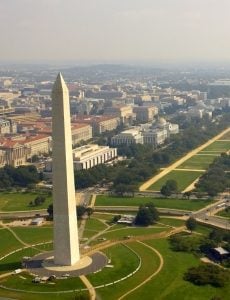 Pick up in Edison, NJ and NY locations
This bus tour is absolutely perfect for anyone who is interested in history or historical sights and landmarks. It's also a great idea for families with kids, as it is a very educational tour with a knowledgeable guide.
How else can you see the highlights of the East Coast on a guided, fun tour in only four days? You'll be visiting eight major U.S. cities that played huge roles in U.S. history.
Highlights include Philadelphia, PA, Washington DC, Niagara Falls, NY, Boston, MA, Newport, RI, and New Haven, CT. Take in views of the White House in DC, the falls on the Maid of the Mist cruise in Niagara Falls, NY, and enjoy a delicious lobster dinner in Boston after walking along the Freedom Trail.
This is the ultimate sightseeing tour bus on the East Coast, and the fact that it is complete in only 4 days without feeling rushed is definitely the best part!
6. 3-Day White Mountain National Park and Lake Winnipesaukee Tour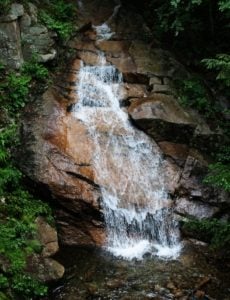 Pick up in Edison, NJ (between 25th and Sept 3) and NY locations

This unique bus tour from NJ explores the highlights of the state of New Hampshire for three days and two nights, and ends with a trip to the very educational Mystic Aquarium in Mystic, Connecticut.
There is a lot more to see in New Hampshire than one may think. The tour begins with a trip to the Budweiser Anheuser-Busch Facility for a brewery tour and a trip to the historic New Hampshire State House. The first night is complete with a fun dinner tour on Lake Winnipesaukee.
The second day of the tour includes a lot of nature-related sightseeing, with visits to both White Mountain National Forest and Franconia Notch State Park. Both of these parks offer breathtaking views, as well as fun activities like riding the Cog Railway and the Cannon Mountain aerial tramway.
7. 3-Days from NJ to Virginia, Busch Gardens, King Dominion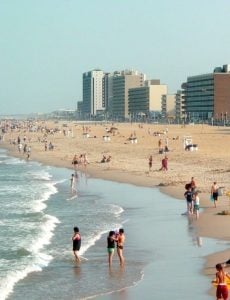 Pick up in Edison, NJ and NY locations
This awesome 3-day bus tour is perfect for families. Visit the amazing Virginia Beach, as well as two different well-known Virginia amusement parks.
Virginia Beach is complete with miles of beaches, hotels, restaurants, and bars to explore.
The next day, the tour continues to Busch Gardens in Williamsburg, VA, which is known to be "one of the most beautiful theme parks in the world".
The third day of the tour is filled with fun at Kings Dominion amusement park in Richmond, VA. Kings Dominion has a water park with cool water rides, 14 roller coasters, and 50 other rides and attractions.
Thanks for reading through our hand-picked, unique list of bus tours that go out of state from NJ to surprising destinations. We hope you found the perfect bus tour for your family.
Book one of these tours today to create memories that your family will never forget!
Check out our list of tours in NYC to try something different.
Find more fun things to do in NJ here.
If you have been on any of these bus tours or have any suggestions, please leave a comment below!