FunNewJersey.com's Web Design in NJ
Your website is the most important investment you will make for your business.
But that does not mean that it has to cost a lot.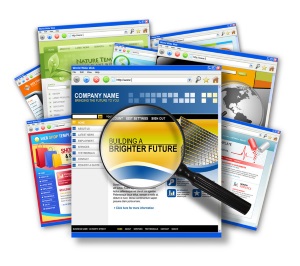 Your site creates a customer's first impression. It is the cover of your digital novel sitting on the bookshelf. We understand that first impression. When we create your design, we are thinking about your customer.
We create stunning visual websites that convert
We help to make sure that your customer will want to pick up your digital novel and read it? And we make sure that the design will make your customer want to buy your product?
In order to be successful, your business needs to have an online presence that connects you to your customer.
Your Virtual Bridge with the World
Your business's website design serves as the ultimate connection with your customer.
Having a strong online presence starts with a beautifully designed, clean website. Whether you are starting from scratch or already have a website that needs to be designed, we are here to help you achieve exactly that!
FunNewJersey.com is quickly becoming a full-service digital marketing company. We have an experienced web design team that is here to help you, from start to finish.
We Make Sure You're Involved in Every Step
In order to make sure your site is completely custom and perfect for your brand, we like to keep you involved. We are here to help, and will make any changes you'd like along the way!
We want to bring your vision to life exactly how you had envisioned it. By following these eight simple steps, we can have your website up in a matter of days–just the way you like it.

1
Conceptualize

You give us the vision, we give you the ideas. We work with our clients to determine the true purpose of their website. We work with you to find out what you want, including the initial content, concept, colors, graphics, and other needs.
2
Lay the Groundwork

We take your feedback and come up with a strong concept for your design. We then start with the hierarchy and layout as we define how & where content and features will be displayed. We send you a mock-up of how your site will look.
3
We Send You a Look

You now see what your site will look like! We make sure not to leave out anything important like contact forms, Paypal integration, or whatever else your site may need. At this time you can make desired requests and changes.
4
You Approve

As our client, we want to make sure you that you fully approve. We will discuss colors & other aesthetic changes at this time. Once we are sure that we haven't missed anything, & that you approve, we move on to the next step.
5
We Design

With the site architecture and some content in place, we can start working on your visual brand. Depending on the intensity of the design and development, we can usually have your site up and running in just 3 days!
6
Testing

We test all of the features on the front end and back end functionality to make sure that everything is OK. We make sure that you have a  mobile responsive design, and a site that is search engine optimization READY!
7
You Approve Again

We send the completed site back to you again for your final approval. We show you how to use your content management system to manage your site and add content. If necessary we can make any last minute needed changes.
8
It's Time to Go Live!

The final step is getting the site up live. We can get you set up with web hosting and everything else you'll need to have your site up, running, and ready for customers to see. We can also install an SSL certificate at this time.
Begin Building your Online Presence the Right Way
A website with proper design should be clean, modern, and user-friendly. Your web presence is extremely important, even if your business is a brick and mortar with a physical location. People look to the internet to find all different kinds of information, and having a strong web presence will make your business stand out.
We want to create a custom site that is unique to your brand, looks great, and showcases your strengths. With the right web design and a great marketing plan, you will drive traffic and see increased profit.
Remember: A nice site means a happy customer, and a happy customer means a happy business!
clean

concise

modern

responsive

user-friendly
cluttered

unorganized

outdated

slow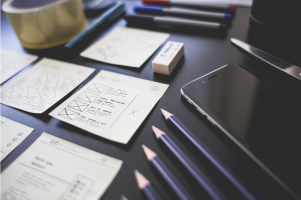 What are your business's strengths?
What sets you apart from everyone else?
What is your style?
How can we capture that?
Who are your customers?
What does your dream website look like?
We Address all of Your Web Design Questions
We have found in our history that most of our clients do not really care about how beautiful their site is, but they only care about the results it brings. We make sure to pay attention to both.
We want to make your business shine. Using the following questions, we figure out exactly what the goals of both you and your cutomer are. We take everything into account when designing your site.
A Site that Looks Great on all Devices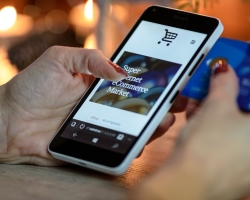 With over 60% of total internet use in the United States being on smartphones, it is important that your new site is mobile responsive. There is nothing more annoying for a user browsing on a smartphone than trying to navigate a site that is not mobile-friendly.
We make sure that no matter how your customer finds you, whether it be on a desktop, laptop, smartphone, or tablet, they will be able to see your content in the way that you intended it to be seen.
Mobile-friendly features will be integrated into the design of your site, so you can rest assured that your customers will see all of your content without the headache.
Web Hosting that Works for You
One of the first steps in creating your brand new site is selecting a web hosting company. We can help you select the host company that is right for you.
Find out more information about different kinds of hosting on our informational guide to web hosting.
Also browse through our selections of the top web hosting companies.
Get Started Today!
We are so excited to begin building your dream site and creating an online presence that you will be proud to show off. To get started, please give us a call at 732-298-6015 or send us an email by clicking below.