Website Design
See information about our complete website design services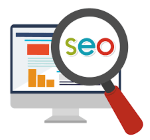 SEO Consultations
Find out what you really need to do to start getting exposure!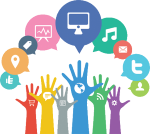 Marketing Consultations
Let's discuss and start focusing on all of your needs from A-Z





Getting Exposure
We can help you to get instant exposure in your local area.



Let FunNewJersey.com serve your local business for all of your digital marketing needs. Hire a business that you have heard of and one that you trust. To learn more about us and what we have accomplished, visit our Why Choose Us page. Or you can call us today at 732-298-6015.
---
1. Get Exposure
One way we have been helping local businesses for the past 14 years is by getting them exposure. Because our site receives over one million unique visitors a month, our advertisers have had amazing success with advertising with us in the past.
Advertise with Us
You can advertise with us too! We have an ever-expanding variety of different pages and categories to get listed under. Browse through our site to find a category that fits your business, or give us a call and our experts will find one for you.
If you're looking to gain lots of exposure by advertising with us, get started by clicking here and filling out our form or giving us a call now at 732-298-6015!
Post Your Events on our Events Calendar
Our events calendar, being newly remodeled and extremely user-friendly, gets a lot of great traffic. Our users really love using our events calendar for finding cool things to do every day of the year.
If you have a business that runs events, you can absolutely benefit from posting your events. Simply sign up for an account and you'll instantly begin gaining lots of exposure.
Register for the Events Calendar!
Need help with posting your event or have a question for us? Don't hesitate to give us a call at 732-298-6015. We are happy to help!
---
2. Web Design
The first step in forming a strong online presence for your business is creating a beautiful website. Your site connects your customers to your business, and should reflect your brand well.
We are here to help you create your dream website! Whether you currently have no online presence at all or have an existing site that needs to be remodeled, we have a plan for you. Through our professional web design service, you'll play an important role in designing your site and we'll create a product that you are proud of.
---
3. SEO Consultations
Once you have a beautiful website built, the next step is to effectively optimize your site, so that search engines such as Google, Yahoo, Bing, and more are able to find your content. This is one of the main ways that customers will be able to find your business.
Because SEO (search engine optimization) is one of our greatest strengths here at FunNewJersey.com, we want to help you! Find out more information about our consultations here.