---
See our picks for the Top Monthly Subscription Boxes:
For Women For Men  For Kids Our #1 Family-Friendly Pick
---
A One-Stop Shop and Guide for Monthly Subscription Boxes
If you haven't heard about this killer shopping trend, then you might actually be living under a rock.
Monthly Subscription Boxes have been taking the world by storm, and now you can choose from over hundreds of different and unique gift options!
If you are considering joining one of these programs, you have come to the right place.
We have heavily researched this new market and want to share with you all we have learned.
Taking off in 2010, subscription boxes brought a whole new meaning to "Treat Your Self!"
You can pay ahead of time or monthly to receive a special gift in the mail every month.
There is a huge variety of companies doing this now so you can find a monthly subscription box geared directly toward your personality!
But why are people obsessed with receiving a surprise gift every month?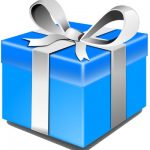 Well, it is fun!
Who doesn't enjoy getting a surprise gift? And better yet, one you are not expecting.
You can set up a payment plan monthly or pay ahead for several months.
One day you will get home from work and be pleasantly surprised to see a package on your step!
The customization options on these surprise gifts are endless too!
Whether you are sending monthly subscription boxes to yourself or a loved one, it is rare you will receive an item you do not want.
According to research collected by South University, gift giving creates a positive feeling in anybody.
Especially when you live far from someone and take the time to send them a surprise gift like monthly subscription boxes, it shows how much you truly care about someone.
By choosing to send someone a monthly subscription box, you are ultimately making them happy.
What other reasons should you give a monthly subscription box?
These gifts are completely unique!
Not one is the same as another.
Even looking in the same category, you still will not find one in the same.
Just look at the options with books alone:
Epic! allows up to 4 kids in a household unlimited online access to a plethora of books at a low cost of $7.99 per month!
This subscription allows up to 4 reader profiles so children have customized access to the books.
However, BookCase.Club offers actual book copies mailed to your house for any ages.
Customize these monthly subscription boxes for any age and genre for just $9.99 a month!
A deal like this is hard to pass up!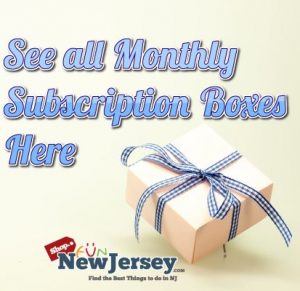 Subscription boxes are very affordable.
Many often cost less than $15, and very few ever cost more than $30!
Do you want to know the best part about these monthly subscription boxes?
You don't have to run around a store searching for some amazing gift anymore!
Simply check out all categories and begin customizing your surprise gift.
FunNewJersey.com is all about having fun.
We think sending surprise gifts is the most fun of all!
Make someone's day by showing them you are thinking of them.
Find a wine of the month club for someone who loves wines from around the world.
Set up a surprise gift of unique crafts for the fun kid in your life.
The options truly are never ending!
Ready to give a subscription as a gift?
See our list of all monthly subscription boxes to pick something out.
Check out and compare our top picks for the best monthly subscription boxes for men, women, and children.
Also check out our review for our number one choice of the best monthly family friendly subscription box: Box of Challenge!
Monthly fun for all ages that will inspire, challenge, and excite the family.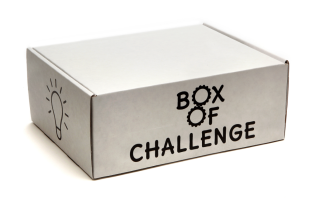 Looking for more gift ideas? Check out our gifts page!
Have an anniversary or other special event coming up? See our extensive guide to 42 of the best gift baskets.
Find fun things to do in New Jersey.
Disclosure: The Shop.FunNewJersey.com Store is an affiliate site where we have partnered with local companies to promote and sell their products through our affiliation. We are proud to partner with the Amazon Services LLC Associates program, which is one of the biggest and most respected programs on the internet.