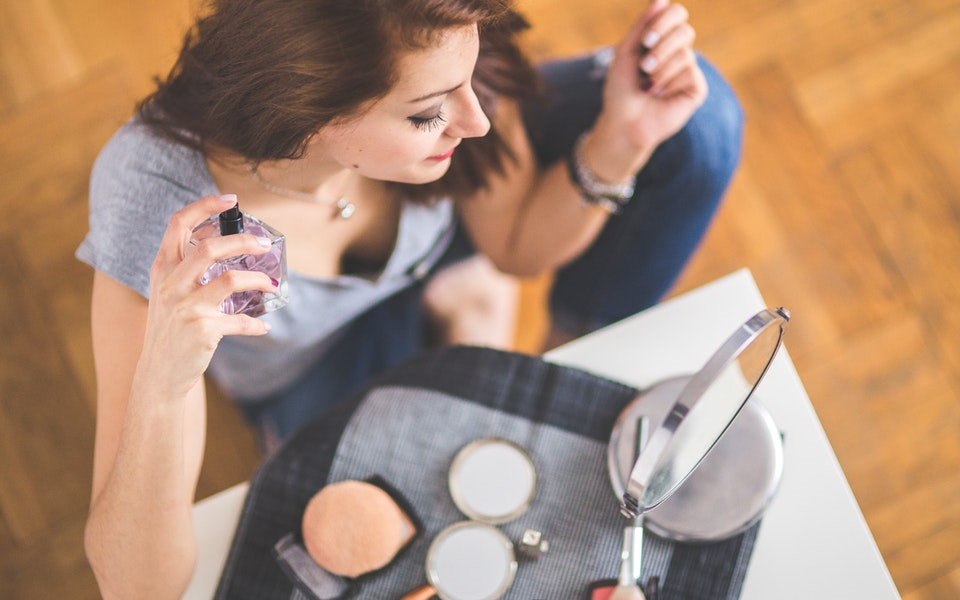 ---
See our picks for the Top Monthly Subscription Boxes:
For Women For Men  For Kids Our #1 Family-Friendly Pick
---
Send her a gift that lasts will bring her happiness for months to come!
Pamper her like never before by ordering one of the best monthly subscription boxes for women.
A one-time gift can be great, but a gift that comes every month or every three months is even better! She will be impatiently waiting for her monthly subscription to arrive every month, and will have a smile on her face every time she opens up a box.
Whether you are shopping for a women who is into beauty products, jewelry, candy, or DIY craft projects, we have picked out a subscription service for her here on our list.
Compare our Picks for the Best Monthly Subscription Boxes for Women
[supsystic-price-table id=10]
See our reviews below on each of our picks for the top 5 best monthly subscription boxes for women.
---
1. Julep – Monthly Beauty Picks Delivered to your Door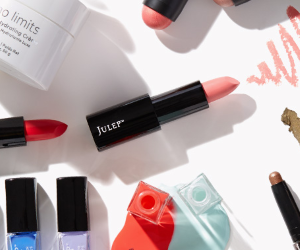 Do you know a girl who just loves trying out beauty products?
Julep is the perfect monthly subscription box for those who like to try out different products before they commit to buying full sized products, as well as for those who want to play around with their makeup looks but aren't sure how to get started.
Take a beauty quiz so that Julep can keep track of the things that you like and don't like. The quiz asks questions like what color eyes and skin you have, making the color choices in your box more tailored to you. It also asks what shades you prefer for lips, eyes, and nails.
Each month, a beauty box curated to fit your likes, wants, and needs will arrive to your door. You can even build your own box for the month if you wish to, and if you're not interested in the products being offered for that month, you have the ability to skip the month.
Order your Julep subscription now!
---
2. Candy Club – Premium Candies Delivered Monthly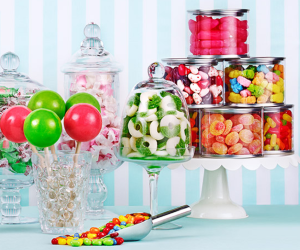 This subscription is sure to please anyone with a sweet tooth. Order a Candy Club subscription for your loved one and give them the gift of enjoying delicious surprise candies for months to come!
When joining Candy Club, you are asked to take a candy quiz so that they know exactly what different candies you like and don't like. Next, you will be offered candy suggestions based on your likes/dislikes, or choose from their entire candy selection to create your own box.
Every box comes with 3 lbs of candy, as well as a "bonus splash" of candies that are yummy for the entire family to try.
Put a sweet smile on her face every month. She will look forward to her Candy Club subscription all month long!
---
3. Happy Rebel – A Seasonal Themed Box that Arrives Quarterly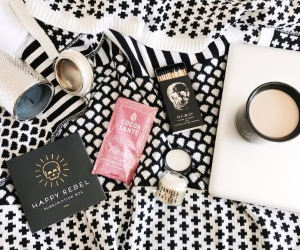 Happy Rebel is a monthly subscription box that is for the modern, edgy, and stylish woman.
This is a high-end monthly subscription box that really is worth every penny. The products that Happy Rebel comes with are simple and edgy at the same time–perfect for the modern woman.
Inside your Happy Rebel, you will find seasonally themed hand-selected lifestyle, beauty, and fashion products. Some contain jewelry and accessories, while others contain household items and decorations.
Happy Rebel also gives back to the community by donating 10% of all profit made seasonally to a different charity that helps women and children around the world.
Sign up for Happy Rebel today!
---
4. Home Made Luxe – Pinterest in a Box, Delivered Right to your Doorstep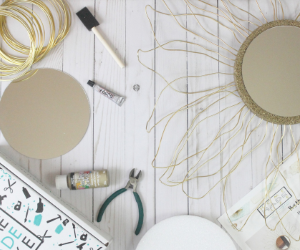 Home Made Luxe is a monthly subscription box for women who like to get crafty and try out cool DIY projects.
Have you ever been scrolling through Pinterest finding all kinds of projects that you would love to do, but lack the time, money, and energy to go out and retrieve all of the necessary materials? Home Made Luxe takes away all of the guessing games and hassle of shopping for your own materials, and makes at-home DIY projects simple, fun, and easy!
Our favorite part of Home Made Luxe is that their main goal is to encourage and provide women with "me time" once a month. Everyone should have a designated time to be alone, doing something they love and brings them peace. Home Made Luxe provides exactly that–an opportunity to create and relax!
Every month, all of the materials you need to make a DIY home decor project are shipped right to your door, along with craft supplies, step by step instructions, and a link to a video instruction.
---
5. The Bracelet Club – Yours to Wear, Yours to Share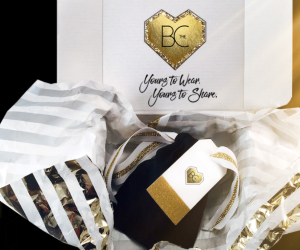 Give the gift of giving with a subscription to The Bracelet Club.
Members of The Bracelet Club receive a unique bracelet that is beautifully wrapped each month, along with an inspirational message. They are encouraged to then either keep the bracelet and wear it as their own, or share it by giving it to someone she loves.
The main idea of The Bracelet Club is that giving and receiving bracelets makes someone feel special. The club sends you special bracelets in hopes that you love them enough to give them away to someone who makes your day bright.
Whether you order The Bracelet Club subscription as a gift or for yourself, you are sure to be delighted and excited each month when your bracelet arrives in the mail.
---
Thanks for checking out our picks of the best monthly subscription boxes for women!
If you're also looking to shop for someone else, check out our choices for the top 5 monthly subscription boxes for men and the top 5 monthly subscription boxes for kids.
For more information about monthly subscription boxes, click here.
See all monthly subscriptions for women. Or, if you are still looking for a gift for her, check out all gift baskets for women.
Anniversary coming up? Get her something unique this year. We made a list of 42 of the best anniversary gift baskets for couples.